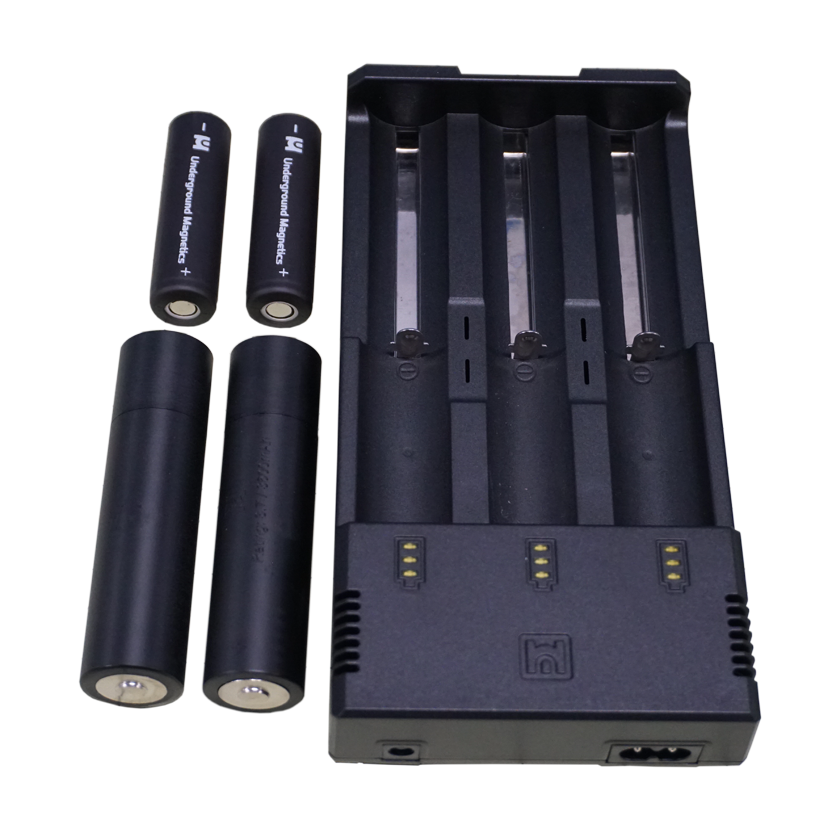 The Echo Cell Kit provides rechargeable batteries to be used with your Echo transmitters. When running in normal everyday drilling conditions, these rechargeable batteries are a great choice. Run them for a couple days and switch out to the second battery while the other is recharging. Save time and money.
| | |
| --- | --- |
| 2 | Echo Cell Cartridges |
| 2 | Echo Cell 18650 rechargeable batteries |
| 1 | Echo Cell charger |
The Echo Power Cell is a non-rechargeable double C size lithium battery. These batteries are designed for Underground Magnetics transmitters. They are high output batteries required for UM's high power transmitters. Always use the Echo Power Cells when running in high power mode with your Echo transmitters.
Transmitter housing for Echo 110 and 90 transmitters
High quality transmitter housings that are specially designed to accommodate the unique antenna design of the Echo 110 and Echo 90 transmitters.